Vehicle Service Contracts
Our Vehicle Service Contracts include varied terms and coverage levels for a variety of consumer needs. We want dealers and consumers to be able to find the best-fit Vehicle Service Contracts for their specific situation. Rated A- by A.M. Best Company, all of our SecureNet® contracts are backed by our very own Sentruity Casualty Company so that drivers can be shielded from financial risks beyond the manufacturer's warranty.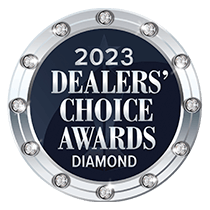 Some of the benefits:
Offers dealers a variety of deductible options to choose from
Includes substitute transportation as a standard benefit
Simple and easy transferability
Dislocation benefits to help drivers feel more at ease
Towing is a standard benefit across all levels of coverage
This is a summary of coverage available. The actual coverages, limitations and exclusions may vary from state to state and according to the particular agreement purchased. This does not constitute a solicitation for the product.